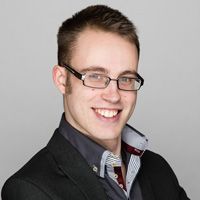 I'm Daniel Mitchell, a Senior Software and Cloud Engineer based in the UK. I have many years of experience in programming in a variety of languages, technologies and delivering solutions for the AWS Cloud.
---
AWS Certified
---
I currently work in a freelance capacity for a number of organisations that include developing and architecting back-end solutions in the cloud, for the web, desktop and mobile devices. Projects as diverse as management systems, cloud hosting, multi-channel communication solutions, telephony and the processing of audio and video media.
I would love to hear from you if you feel you have a project which may be of interest to me.
Please contact me for more information. Email: me@daniel-mitchell.com.