To allow me to configure your CloudFlare account in a secure way without sharing your login details, login to your CloudFlare account, then from the dashboard (1) Select Manage Account, then Members from the Side Panel on the left. (2) Invite a member by entering in my email address [email protected] and press Add. (3) Choose a Scope by either defining individual domains or select All domains (4) Specify the Account Scoped Roles to give either Super Administrator or Administrator privileges. Scroll to the bottom of the page and click Continue to summary.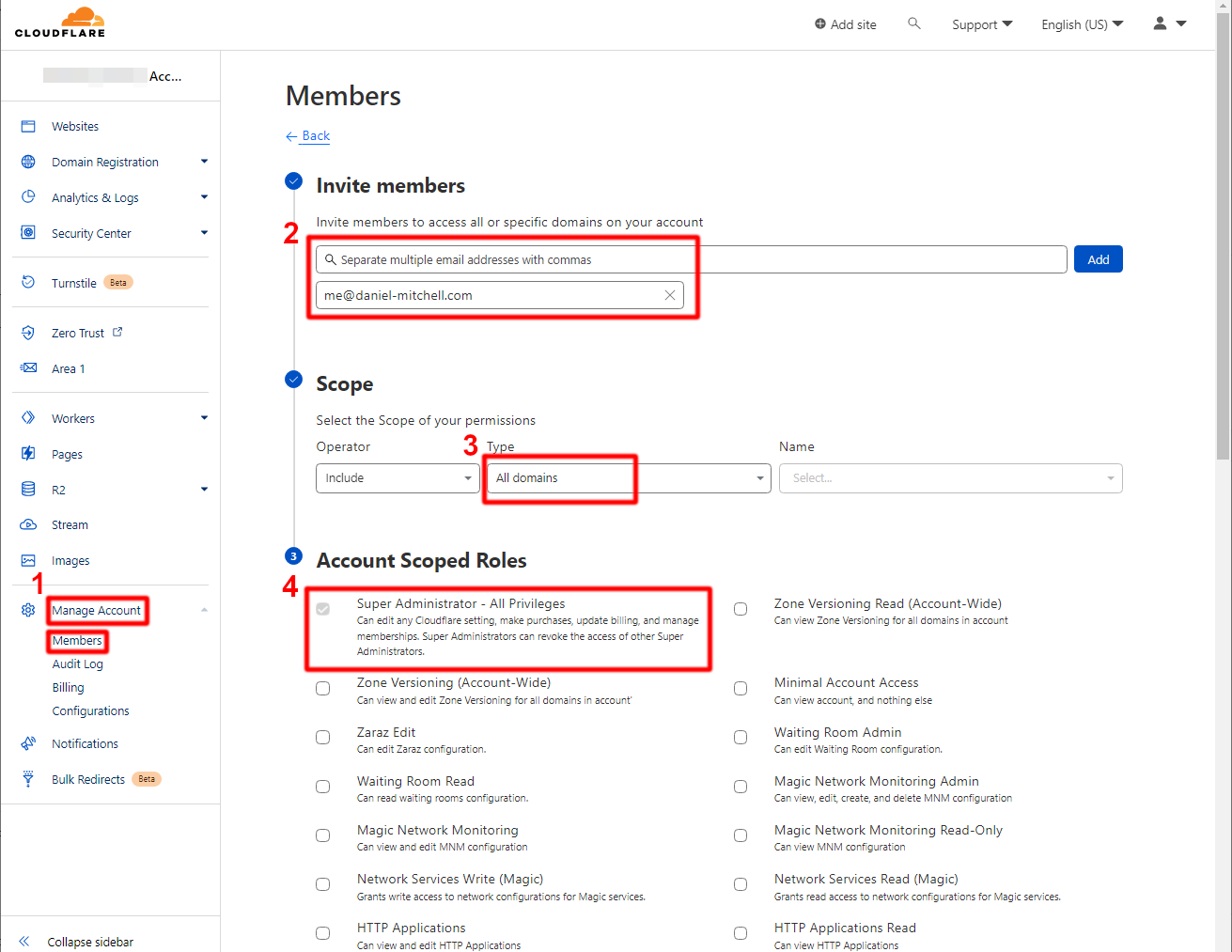 Review the permissions and then click Invite. (I will receive an email giving me access to adminster your account.)
Additionally it is worth setting up Billing from the Manage Account menu on the left to allow the purchase of any new Domain Names.